Visit us, join the MHRA's group on the following social networks and follow the latest information and updates with the Macedonian Human Resources Association :





The first dictionary of HRM terms prepared by MHRA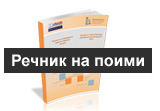 (2 MB)
MHRA presents you one of the best regional HR Events
13-14 October, 2016 Skopje Marriott Hotel
CWS Summit Europe
26-27 April 2017, Andel's by Vienna House, Berlin
HOW FUTURE-READY ARE ITS PEOPLE?
HOW FUTURE-READY ARE YOU?
The biggest HR Event in Macedonia
30th of October at M6 Educational Centre in Skopje
Macedonian Human Resources Association organizes specialized training:
March 28, 2015 in M6 Educational Center in Skopje, starting at 9:00 am
- a successful educational event, attended by a huge number of participants held on 03.10.2014
MHRA is a full-fledged member of the European Association for People Management – EAPM.
The latest edition of the EAPM newspaper, you can check it here ...

HR Competency study
For the past twenty-five years the Human Resource Competency Study (HRCS) has answered the question, "What knowledge and abilities are necessary for successful HR professionals?" Round 7 of this study will help shape the future of HR and further define the contributions that HR makes to business success.