Visit us, join the MHRA's group on the following social networks and follow the latest information and updates with the Macedonian Human Resources Association :





The first dictionary of HRM terms prepared by MHRA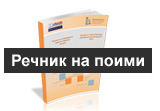 (2 MB)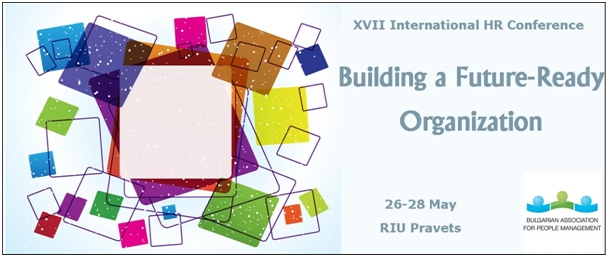 HOW FUTURE-READY IS YOUR ORGANIZATION?
HOW FUTURE-READY ARE ITS PEOPLE?
HOW FUTURE-READY ARE YOU?
Bulgarian Association for People Management is organizing its annual international HR conference. The topic of the event this year is "Building a Future-Ready Organization"! It will take place on 26-28 May, in a complex near Sofia.

The program will offer a well-balanced mix of new trends, best practices, shared experience and a variety of networking opportunities. Interactive workshops are also included in the program so that the most creative participants could express their ideas about the future.

Information about the program, the speakers and the registration terms is available on the website of the event: http://mayconference2016.bapm.bg/?lang=en.
All members of MHRA will receive 10% discount from the participation fee.

Register before 10 May and take advantage of the Early Bird registration!


MHRA is a full-fledged member of the European Association for People Management – EAPM.
The latest edition of the EAPM newspaper, you can check it here ...

HR Competency study
For the past twenty-five years the Human Resource Competency Study (HRCS) has answered the question, "What knowledge and abilities are necessary for successful HR professionals?" Round 7 of this study will help shape the future of HR and further define the contributions that HR makes to business success.